References
International customers
Altagena GmbH cooperates with the biggest European Software manufacturer
SAP AG
. The company from Walldorf, Germany is the leading provider for software solutions in the field of human resources management and company software.
Meanwhile more than 500 sales representatives use our software demos in 14 languages on a daily basis.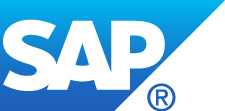 Altagena GmbH develops and maintains the role specific demo software for the successful
mySAP ERP Portal
.
Our demos demonstrate you the portal software just as it was live. The customer sees a virtual company with hundreds of employees. With the different roles (like manager or sales representative) he can gain insight into the different views of the mySAP portal solution.
Even future features can be comprehended with the help of the demo – absolutely interactive and transparent for the user.
Our demos live!
You have got curious?
– Assure yourself of the feasibility of our demos and test
mySAP ERP
now.
The full demo including a tutorial, bonus material and a lot of scenarios you can find on the enclosed CD of the
SAP INFO
magazine, issue 125/March 2005.
SAPInfoCD
The SAPInfoCD has been distributed to 80.000 SAP customers all over the world, to convince them of the possibilities of this software.
The CD shows you how managers and employees can profit from an integrated solution. Leading companies all over the world use the Manger and Employee Self-Services.
The SAP InfoCD let´s you take a glance at the
Manager and Employee Self-Services
.
For those interested in it, find also brochures and videos, showing how Human Capital Management in the context of mySAP ERP can support companies in terms of optimal human resources administration.
Aladeen makes it possible!
The Software has been developed completely with our
Aladeen
development solution an demonstrates the unbelievable possible fields of application for this framework.
Easy adaptability or quick language and design switching needs no longer complex configuration work. Everything is just a mouse click away.